Important message from the Republican Party of Texas regarding the completion of the 2020 Convention.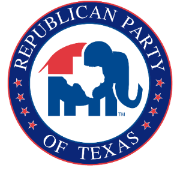 Delegates,

I wanted to update you on tomorrow's test vote. 

Tomorrow morning (Wednesday), before noon, we will send your personalized code to you and a link to a Meeting Pulse landing page so you will be able to test the system. You will have the rest of the day to vote.

If you have any issues or if you don't get your code by 3pm, first PLEASE check your spam/junk folder, or if you use Gmail, check your promotions folder. If you cannot find the email there, please email . 

As a reminder tomorrow's vote is just a test. We will be voting on the question regarding the second convention ON SATURDAY. 

Thank you, 

Kyle Whatley
Chief Operating Officer
Republican Party of Texas  


"Texas GOP… We are the storm"



  Paid for by the Republican Party of Texas and not authorized by any candidate or candidate's committee.